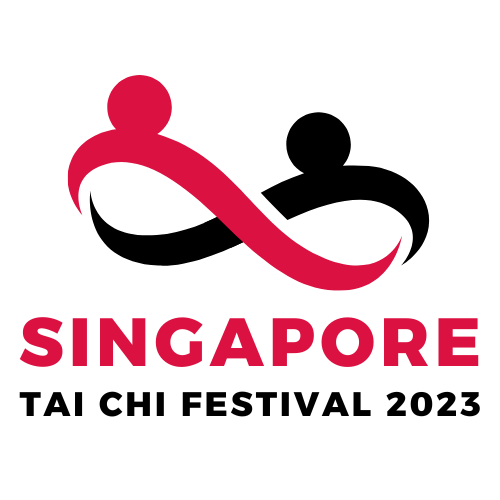 Objectives
- Promote Tai Chi to the masses.
- Raise public awareness about the benefits of Tai Chi.
- Foster bonding between family members and members of the community.
- Advocate social inclusion through the participation of persons with disabilities.
About the Event
With the relaxation of measures against COVID-19, Sport Singapore (SportSG) is looking to bring back mass participation for sports. Hence, with the support of SportSG, Martial House is organising the Singapore Tai Chi Festival 2023 to promote Tai Chi and its benefits to the masses.
The slow and fluid movements of Tai Chi make it relatively easy for anyone to practise. Moreover, Tai Chi helps to improve one's coordination, muscular endurance and concentration. Therefore, we are aiming to gather 1,000 participants from all walks of lives to be part of mass display of the "8 Style Taijiquan" routine. The mass Tai Chi display signifies unity and the commitment of participants to lead an active lifestyle in an inclusive community.
Whether you are an active Tai Chi practitioner or one who has no prior Tai Chi experience, participants may register as individuals, families, groups or organisations to be part of the event.
Individuals - Learn more about Tai Chi and be a part of the mass display to pledge your commitment to lead an active lifestyle in an inclusive society.
Families/Groups - "Jio" your family and friends to be part of this community event and enjoy the Tai Chi experience together.
Organisations - A Corporate Social Responsibility (CSR) initiative or fitness programme to engage and encourage beneficiaries and members to stay active.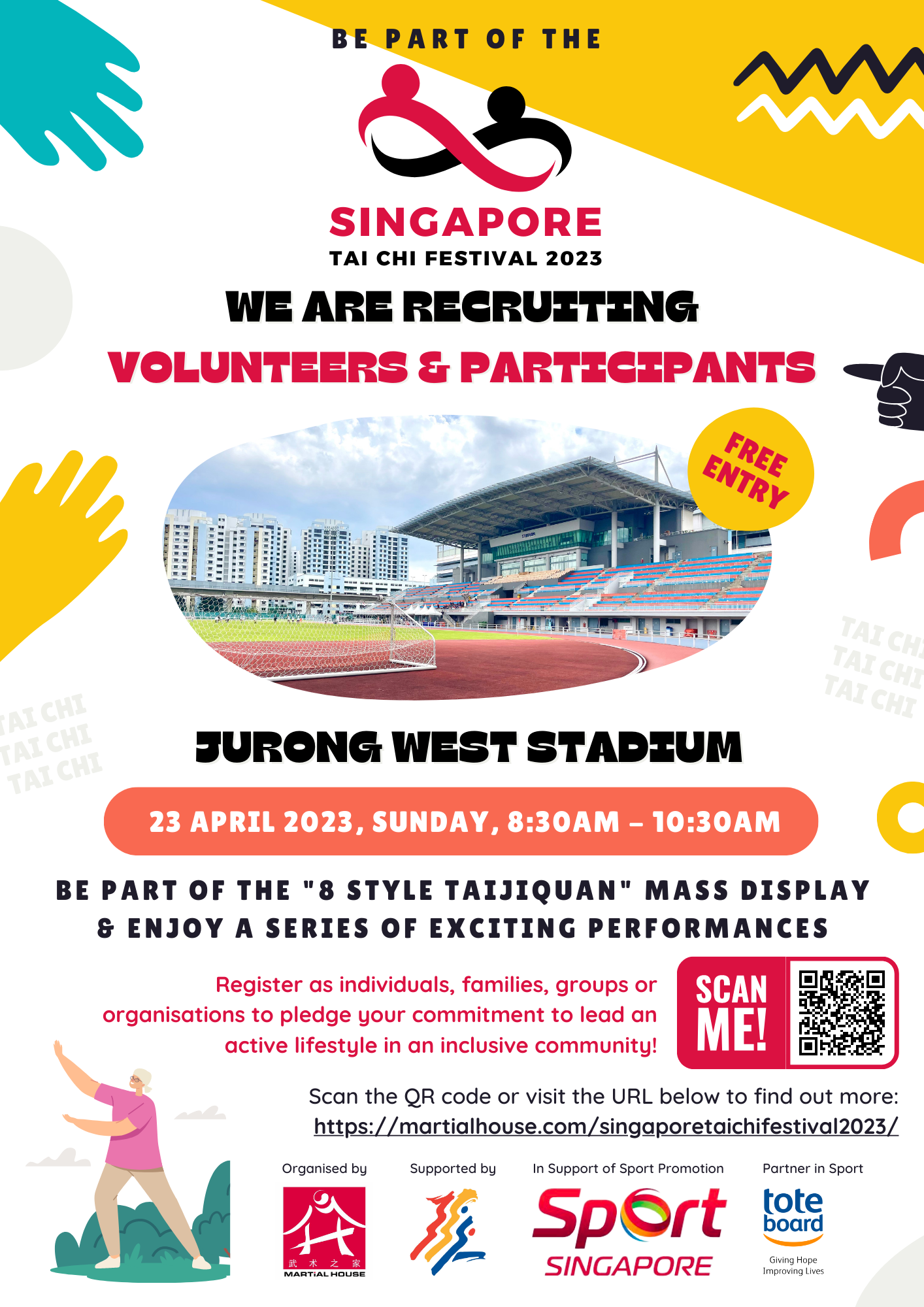 Date
23 April 2023, Sunday
Time
8:30am - 10:30am
Venue
Jurong West Stadium
20 Jurong West Street 93, Singapore 648965
Registration Fee
Free
Event Hightlights
- Mass Display of "8 Style Taijiquan"
- Tai Chi & Wushu Performances
- Tai Chi Exhibition
For more information, kindly visit https://martialhouse.com/singaporetaichifestival2023 or contact us via email at [email protected].
Frequently Asked Questions (FAQs)
Q1. Do I need to have prior Tai Chi experience to take part in the event?
- No, this event is suitable for everyone.
Q2. What should I wear during the event?
- Sportswear with covered shoes.
Q3. What should I bring to the event?
- Participants are advised to travel light. Bring along a water bottle to keep yourself hydrated.