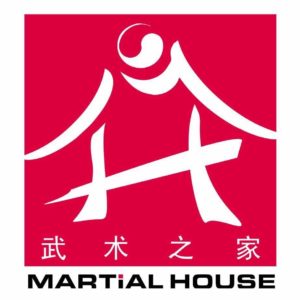 In the early days, Wushu coaching was not deemed as a viable long-term career choice due to the lack of job stability and progression. As such, Martial House was founded in 2006 as a social enterprise, to provide support and resources for coaches to leverage on so that it becomes feasible to turn their passion for Wushu into a sustainable career. 
Regardless of background, area of specialisation or duration of practice, we believe that fellow enthusiasts of the Chinese martial arts belong to one big Wushu family, hence our name "Martial House".
Our 3D (Diversified, Dedicated & Dynamic) team consists of locally and internationally accredited coaches and judges who are well-versed in both traditional and contemporary Wushu. With a burning passion for the sport, our coaches are committed to impart Wushu knowledge and skills through innovative and interactive teaching strategies. From one-off introductory workshops for recreational learners to long-term developmental plans for aspiring athletes, Martial House offers a wide range of programmes which can be customised to meet specific needs of our participants. 
With the emergence of numerous Team Singapore athletes and champions through our training programmes, our curriculum has proven to be effective. Some of the many prominent Martial House athlete sand alumni include World Champions Emily Sin andHo Lin Ying, as well as SEA Games Champions Yong Yi Xiang and Zoe Mui. 
Martial House supports the holistic development of our members by initiating projects and collaborations with partners within and beyond the Wushu scene. The Martial House Youth Connect (MHYC) is an integral part of youth development for members to feel a sense of purpose and find value in contributing to the community. With the active involvement of our youths, Martial House has continuously participated in the National Day and Chingay Parades for more than a decade. Our youth leader, Chia Wen Wen also received the Lee Kuan Yew Award for All-Round Excellence. 
Over the years, Martial House has been in the limelight for our performances and choreography works including the Lunar New Year Countdown Show, River Hongbao and SPD Charity Show which were featured on the news and national television. We were also involved in video commercials, musicals and television dramas such as "The Journey: Tumultuous Times" and "The Dream Makers 2" which won our young talent, Damien Teo the Star Awards for two consecutive years. Martial House had the honour to perform at major international events including the opening ceremonies of the Summer Youth Olympic Games (YOG) and Southeast Asian (SEA) Games. 
To date, with a team of more than 20 coaches, Martial House has partnered with more than 200 government agencies, organisations and schools to promote Wushu in Singapore and across the world. At least 100,000 individuals have participated in our programmes.
One-Time Trial Class @ $25.00!
Embark on Your Wushu Journey!
We are excited to have you as part of the Martial House family!